FRESH MEATS
We can customize any size meat order while maintaining the highest level of food safety.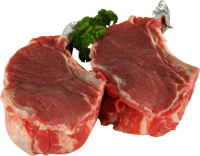 We invite you to browse our website and to contact us for more information or to place an order.
VACUUM PACKED
Our Vacuum Packed list of products include Rabbit, Rack of Lamb, Bacon Wraps, Italian Sausages, Fresh Eggs, Poultry and Cheese.

Also a selection of Lobster Tails, Garlic Shrimps, Cod Fish Cakes, Salmon, Scallops and more!
All freshly preserved for your home storage convenience!
Selection of Fresh Meats Daily!

Call Us Anytime: 416.787.5196